Pros availables at the Golf d'Arcangues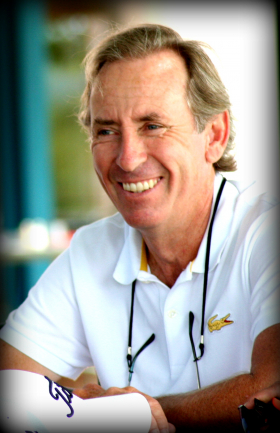 Olivier LEGLISE, National coach
Brevet 2nd degree
Olivier Léglise was first a player on the French and European circuits (1979 - 1990), and then became golf professional at the Golf d'Arcangues from 1991 to 2005. Oliver Léglise has also been coaching professional players on behalf of the French Golf Federation since 2006. He is currently coaching Greg Bourdy, Gregory Hébert, Edouard Espana and Romain Wattel. In addition, Olivier Léglise continues to advise the Golf d'Arcangues on technical questions concerning the course and its ongoing improvement.
---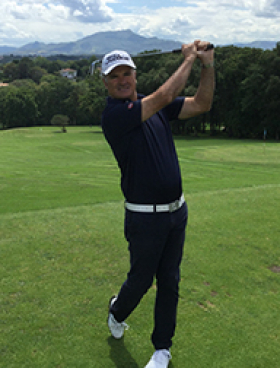 Jean-Marc LECUONA, Professional
Brevet 2nd degree - FFG coach since 2003
Originally from Ciboure, the Golf de la Nivelle, Jean Marc Lecuona taught successively at the Golf de Cognac (1991), the Golf of St Quentin (1995) and the Golf de Joyenval (2011)
A good golfer himself, he became Champion of France of Golf Teachers in El Jadida in 2002. Full-time Pro at the Golf d' Arcangues since 2011, he has been chosen by the FGF to coach the region's best young golfers.
To book a lesson with Jean-Marc :
Email : jmlecuona64@gmail.com
Téléphone : 06.85.03.21.92
---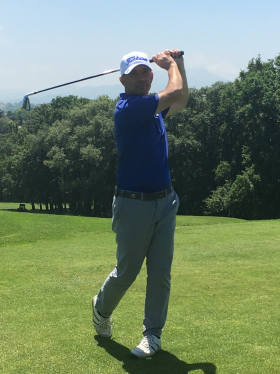 Dominique BEIGBEDER, Professional
Brevet 2nd degree (1999)
Having played on the French circuit (1985 - 1994) as a right-hander, though he is naturally left-handed, Dominique re-learnt to play golf left-handed from 1995 and can now play par left or right handed. He came to Arcangues in 1999 and is now a full-time professional, and also teaches for the Golf School.
Contact him for individual and group lessons, adult training sessions, children's lessons, and rounds with the pro.
To book a lesson with Dominique :
Email: dominiquebeigbeder@orange.fr
Phone: 06.09.71.69.79
---